Small Business Web Development Services
As a business marketing company, we strive to create a website that accurately depicts who you are as a company or service provider and how you want to be seen by others. That's why our website development services are available for small businesses. As a small business website developer, we will optimize your company using the latest styles and strategies. We are a small business web development services provider who can best help you.
Websites are a very visual platform for your business to portray itself, which is why it's so important to have a website design that represents your brand's values. We'll help make that first impression a good one within the first seven seconds through analysis, design, implementation, and deployment.
Unlimited information pages
Got more questions or want a quote?
If you want to change the digital world, contact us today, and we can arrange a meeting for you to meet our team and get started with the web development process.
How can you stand out from the crowd?
At Manoz, we specialize in web development services for small businesses. We'll work with you to create a website that reflects your brand, values, and mission in a way that will give you an advantage over other businesses within your industry.
Our web designers have years of experience working with clients like yours and can help you achieve the perfect look for your business. We'll analyze your current site, design a new one that fits its goals, and implement it into Word Press or another CMS, so it's ready for deployment.
We'll work closely with you throughout the process to ensure everything goes smoothly and your site is delivered on time.
Our goal is to ensure that when people visit your site, they feel like they're getting exactly what they need. If you have any questions or comments before or after our service, please don't hesitate to contact us.
Have a Project in mind?
You've got a project in mind. You've got a vision for how you want to grow your business, and you want to know if we can help you get there. We're here to help. Our Small business web development services have years of experience working with small businesses and can bring your ideas to life.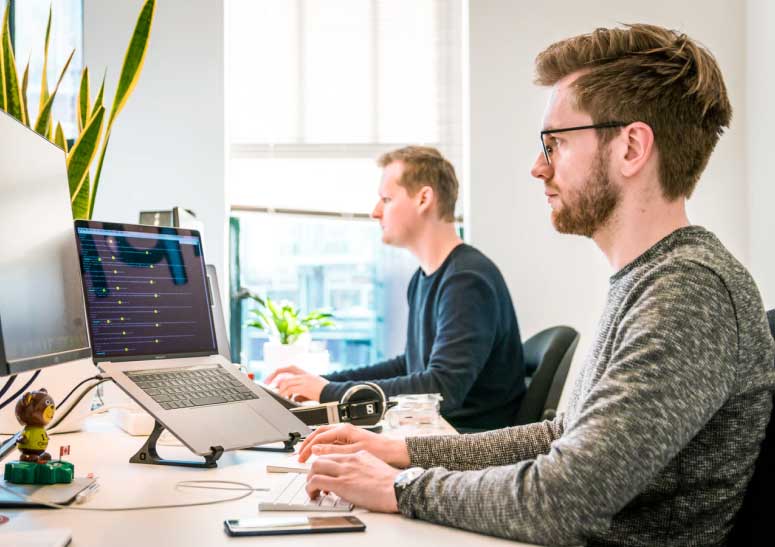 Let us together build a flourishing business
When connected with us, you aren't growing your business alone. We have your back and put in our best to contribute to the growth of your entire team and organization.
We'll work together to build the right plan for your company and goals. Whether finding the right people for your team or ensuring you have all the materials you need, we'll ensure it's done right—and that you're on track to reaching your goals!
So, if you are looking for the right agency that'll help you build a good online presence and bring in more conversions and revenue, we are right here!